FAQs
• Why Should I get a wig?

All our wigs are secured using the glue less elastic band method. Our wig units are a good protective hairstyle as your natural hair can be tucked away safely under the wig. Wigs are so versatile especially when you want new look without damaging your natural hair.
• What type/quality hair is used?
We have spent months sampling hair to ensure we can provide you with wig units that have the highest quality Virgin hair. All our units go through strict quality control to ensure the hair is the best quality on the market and to ensure your unit will last and not shed excessively.
• Can I Wash my unit? Apply Heat? Swim in it? Dye it?
Yes, all our wigs are made with Virgin Human Hair so can be treated and cared for the same way you would with your natural hair.
• What size should i get?
Our wigs come in sizes Small-petite, Medium-average, and Large. Please see below for the size chart. Medium is the most common and will fit any head size comfortably and your wig can always be adjusted using the straps.
• What length should I get?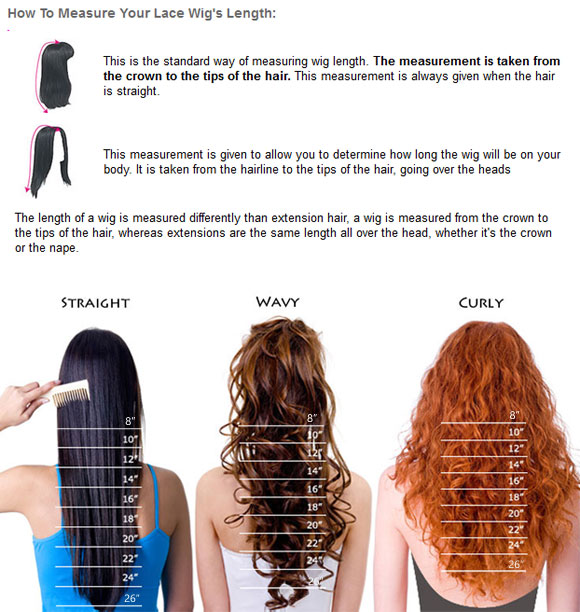 • When will I receive my unit?
Our units take 2 weeks to produce/customise from the day you place your order unless stated otherwise in the description box. Once your unit is ready after the two week time period it is posted immediately to be delivered within 3days (UK delivery), 7days (US delivery). If you need your unit sooner please email, if the unit is in stock we may be able to process your order as an emergency order.
All our deliveries are tracked and require a signature upon delivery.
Please note that there may be some slight delay to delivery times due to Covid-19

• Do you ship worldwide??
For any order enquiries outside of the UK please email.

• What is meant by wig customisation?
With Lace wigs the hair strands are weaved into the lace of the wig and are secured by a small knot at the bottom. The knot is what leaves the visible 'black dots' on the base of un-customised lace wigs.
Wig customisation involves bleaching the knots of the wig, plucking the hairline and adding natural looking baby hairs for a more realistic look.
• What colour lace do i need?
Our wigs come with either medium brown lace, transparent lace or HD (High Definition) lace. Please read the wig description which will specify the type of lace used. We now also stock individual HD lace frontals.
Medium brown lace will blend well with brown/darker skin tones leaving an undetectable hairline.

Transparent lace blends well with lighter skin tones including Caucasian and can be tinted to suit darker skin tones.
HD lace is the thinnest lace and blends seamlessly with all skin tones and has a thinner lace which provides a seamless finish.
Some customers choose to add makeup to the base of their lace to blend it further with their skin tone.
• What is wig density?
Density is defined as how thick or thin the hair on your lace wig will be. 130% density is thin. 150% is defined as average/medium thickness. 180% is medium to thick. 200% is defined as thick density.
• How will my wig stay on?
The Elastic band added to your wig secures your wig unit down at the front. It allows you to wear your unit without glue. There are also 3 combs at the back of the wig which will secure the back down. All our wig units also have adjustable straps at the back of the wig that you can use to adjust your wig as you please.
• What If I want extra security?
If you want extra security for the front of your wig you may opt to secure your wig with lace wig adhesive, hair gel or Got 2 be gel.
• Do you make Custom Wig Units?
We do make customised handmade units, we can provide HD lace frontals to make the wig, however clients will need to provide the bundles. There is limited availability so requests need to be made/booked in advance. Please email [email protected] for further information.
• What is your returns policy?
We do not offer refunds so please ensure you order the correct wig. All our units are thoroughly checked with pictures taken before being sent out to ensure they meet our strict quality assurance standard. If in the rare and unlikely case you receive what you believe to be a faulty unit please contact us via email within 24 hours.